Chicken Electrical Stunning Equipment
For Chicken Farms
According to your requirements, we make to order, chicken stunning equipment for the Zimbabwe market as well as Zambia, Mozambique, Mauritius, Botswana, Namibia and South Africa.
Made To Order Chicken Stunning Devices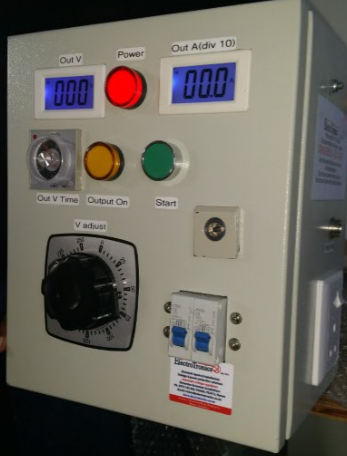 Different types of chicken stunning equipment we can build for you :
1.    Continuously adjustable variable output with digital voltmeter/ammeter, dead man trigger switch, mains operated;
2.    Battery operated, fixed Voltage Output.